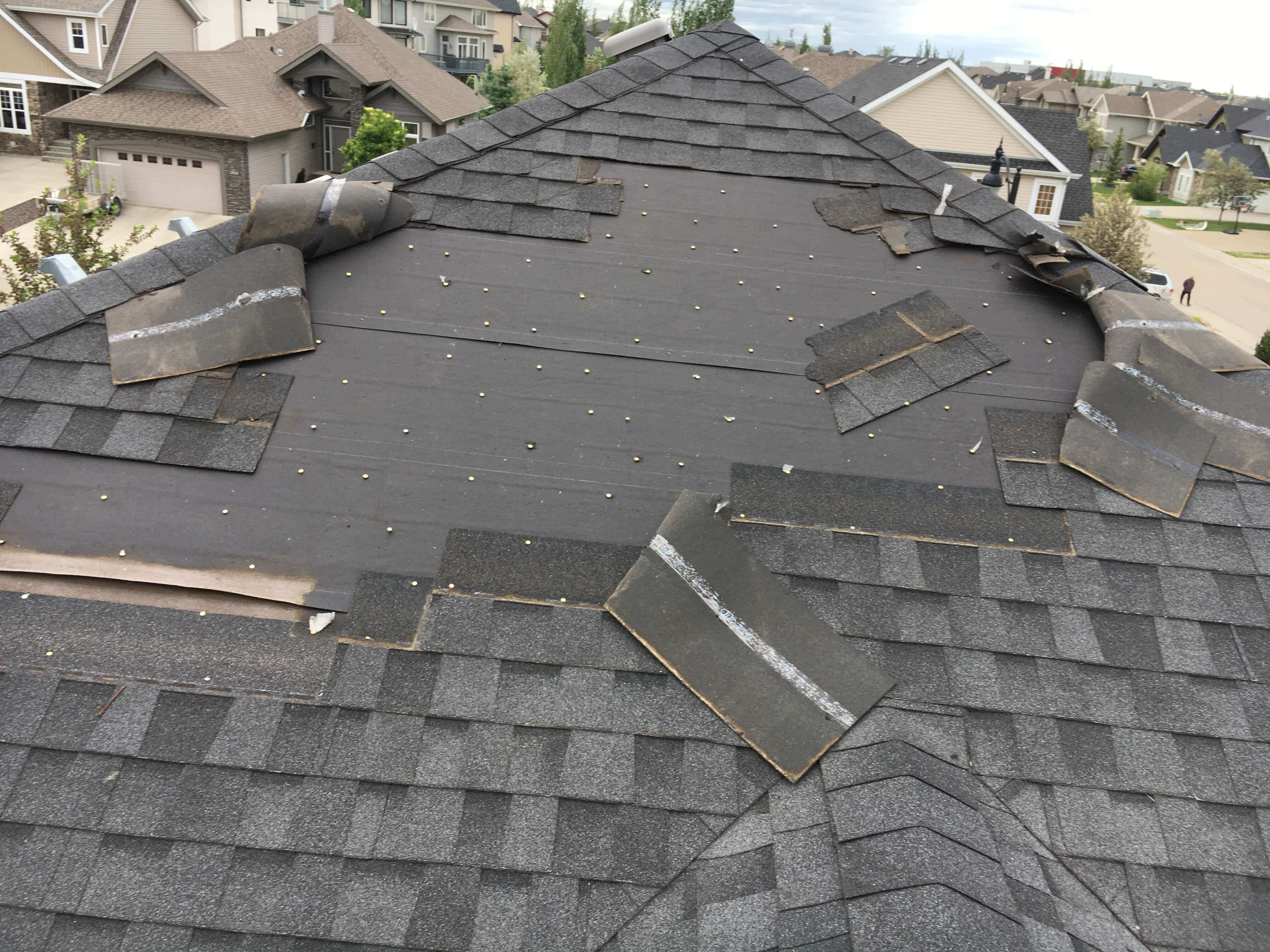 Roof Replacement Experts In Edmonton

The most common roof replacement is caused by shingle and roofing materials failure. Whether it's age or the elements, or it's just our harsh Canadian weather. Old and damaged roofs can cause more parts of your home damage.
Avoid ceiling and wall damage or mold as well as flooding by having your roof replaced today! 
Benefits of Roof Replacement & Installations Over Roof Repairs
Roof replacement and repairs both have their benefits, and the choice between the two depends on several factors. Here are some of the benefits of roof replacement versus repairs:
Benefits of Roof Replacement:
Improved longevity: Roof replacement involves installing a completely new roof, which can significantly improve the lifespan of your roof. Depending on the material, a new roof can last anywhere from 20 to 50 years or more. This means that you won't have to worry about repairs or replacements for many years to come.
Increased energy efficiency: A new roof can also improve your home's energy efficiency. Newer roofing materials, shingles and installation techniques can better insulate your home, keeping it cooler in the summer and warmer in the winter. This can lead to lower energy bills and a more comfortable living space.
Increased home value: A new roof can also increase the value of your home. A roof replacement is a major investment that can add to your home's curb appeal and make it more attractive to potential buyers if you decide to sell in the future.
Benefits of Roof Repairs:
Cost savings: Roof repairs are generally less expensive than a full roof replacement. If the damage to your roof is isolated, a repair may be all that's needed to fix the problem and extend the lifespan of your roof.
Faster turnaround time: A roof repair can often be completed in a day or two, depending on the extent of the damage. This means that you won't have to disrupt your daily routine for an extended period of time, as you would with a full roof replacement.
Preservation of original materials: If you have a historic or unique roof, a repair may be the best option to preserve the original materials and maintain the character of your home.
Ultimately, the decision to replace or repair your roof depends on the extent of the damage, the age of your roof, and your budget. A reputable roofing contractor can assess your roof and provide recommendations based on your individual situation. Call the experts at Safe Roofing for a full assessment of the status of your roof and ensure you and your family are safe and your home's integrity is good!