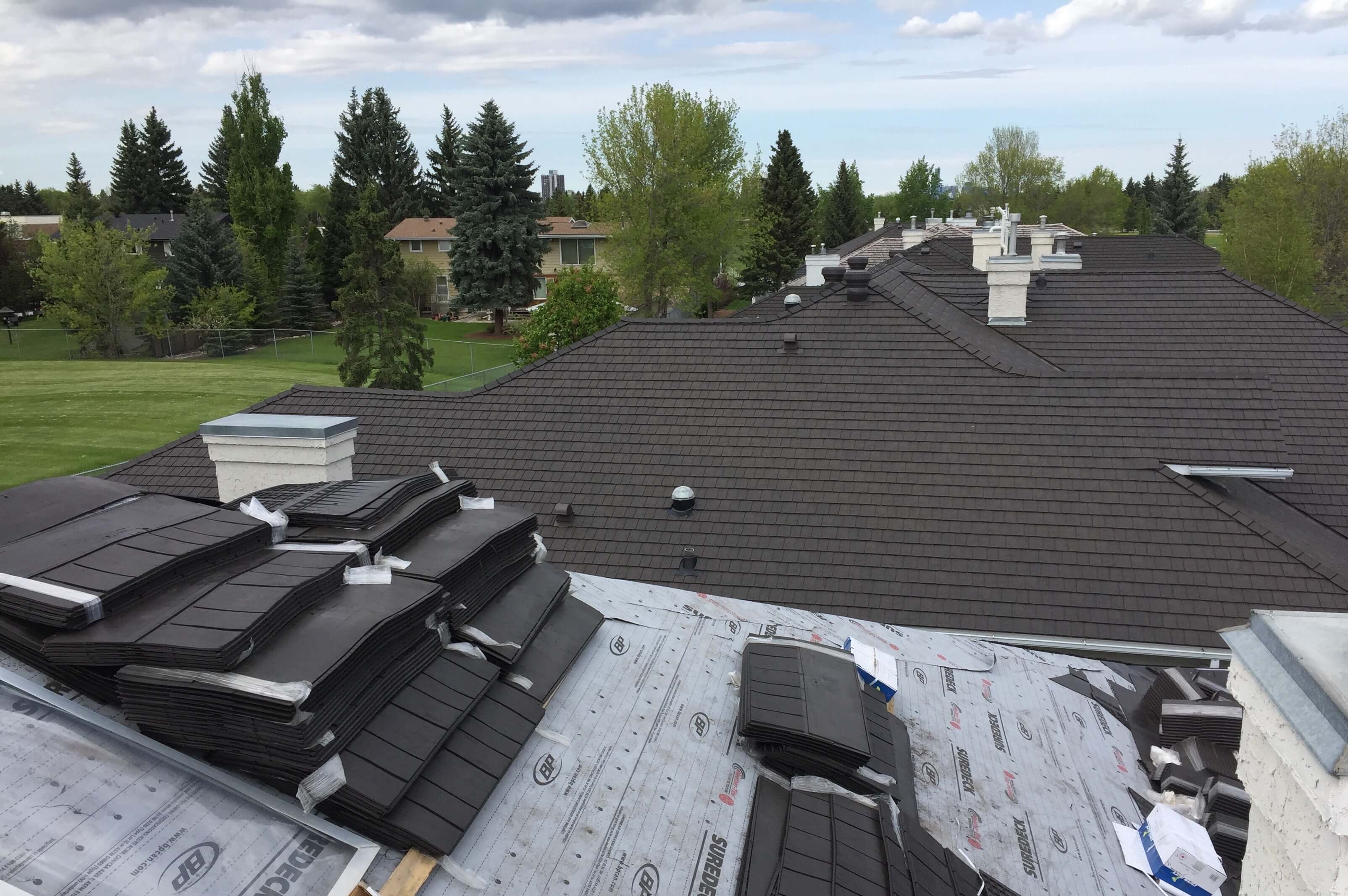 March 03, 2021
Benefits Of Roofing Companies Near Me
There are several benefits to choosing a roofing company near your location:
Faster response time: When you need a roofing repair or replacement, time is of the essence. A local roofing company can respond quickly to your request for service, often within the same day. This can be especially important in emergency situations where a damaged roof can lead to further damage inside your home. With a local company, you can expect faster service and a quicker resolution to your roofing issues.
Familiarity with local regulations and Edmonton weather conditions: Building codes and regulations vary by province and even by city. A local roofing company will be familiar with the regulations in your area and ensure that your project meets all local requirements. They will also understand the weather patterns in your region and recommend roofing materials and techniques that are best suited for your location. For example, if you live in an area with frequent heavy rainfall, they may recommend a metal roof, which is more durable and long-lasting.
Personalized service: A local roofing company is often smaller than a large, national company, which means they can provide more personalized service. They will take the time to listen to your needs and concerns, and develop a customized solution that meets your specific requirements. They will also be more invested in building a relationship with you and ensuring your satisfaction with their work.
Cost savings: A local roofing company may be able to offer more competitive pricing than a national company because they don't have to factor in travel expenses. They also often have established relationships with local suppliers and contractors, which can help them obtain materials at a lower cost. This can result in cost savings for you, the customer.

Roofing Reputation and References: When you choose a local roofing company, it is easier to check their reputation and references. You can ask for recommendations from people in your community, or check online reviews from customers who have used their services in the past. A local company will have a reputation to uphold in the community, which means they are more likely to provide high-quality service and ensure your satisfaction with their work.

Overall, choosing a roofing company near you can provide you with several benefits, including faster service, personalized attention, cost savings, and access to local expertise. It can also give you peace of mind knowing that you are working with a reputable company that has a strong presence in your community.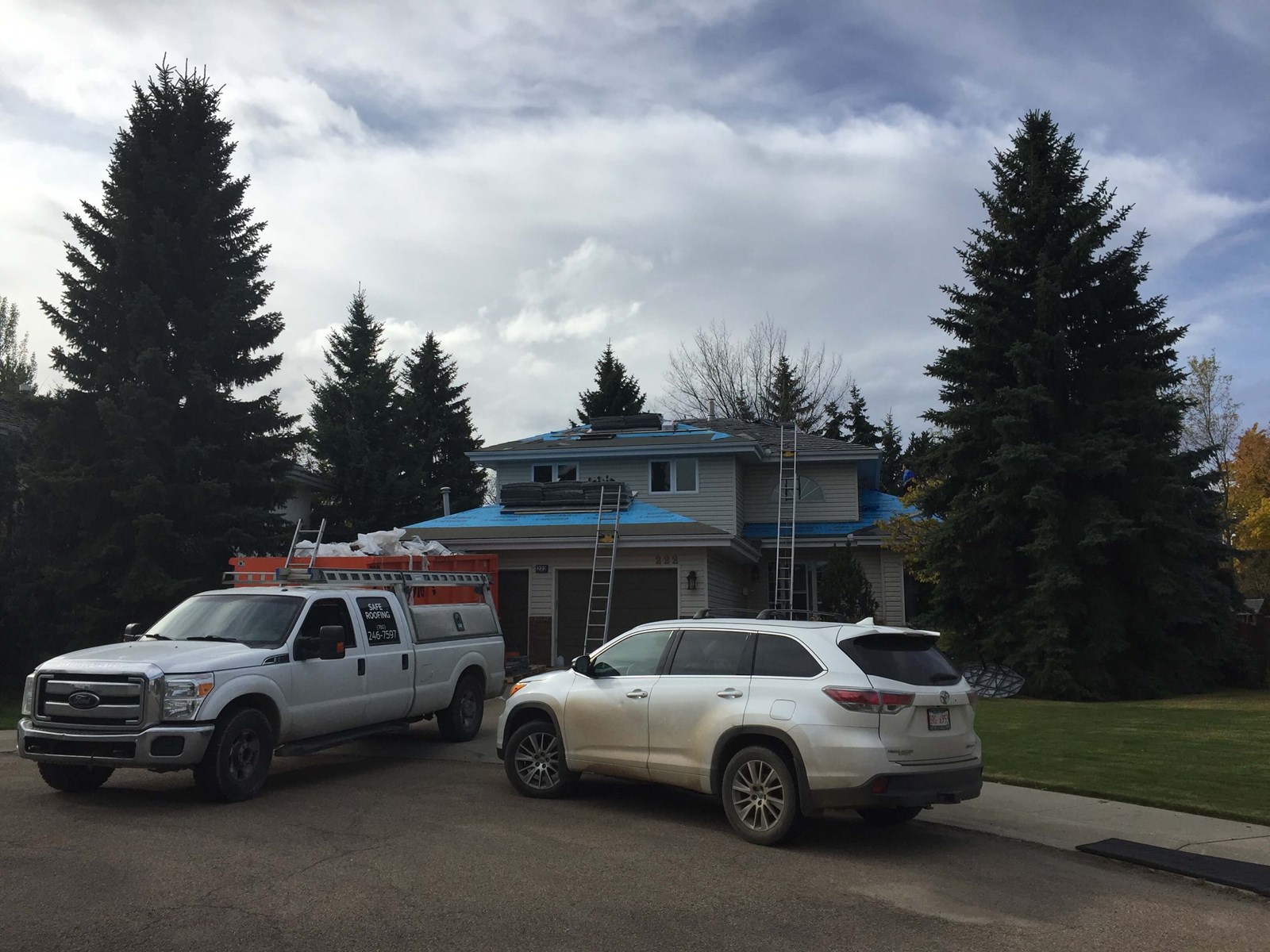 Top Tips When Choosing A Roofing Company
Choosing the right roofing company can be a daunting task, but here are three tips to help you make an informed decision:
Look for a company with a good reputation: One of the most important things to consider when choosing a roofing company is their reputation. You can start by checking online reviews from previous customers or asking for recommendations from friends and family members. A reputable company will have a track record of providing high-quality service and ensuring customer satisfaction.

Check their experience and expertise: Another important factor to consider is the company's experience and expertise in the roofing industry. You want to work with a company that has a team of experienced professionals who are knowledgeable about different roofing materials and techniques. Ask about their certifications and training, and make sure they have experience with the type of roofing project you need.

Ask about insurance and warranties: It's essential to work with a roofing company that has proper insurance coverage and offers warranties on their work. Make sure they have liability insurance to protect you in case of any accidents or damages during the project. Ask about their warranty policies, including how long they last and what is covered. A reliable roofing company will stand behind their work and provide warranties to ensure your satisfaction and peace of mind.
By following these tips, you can choose a roofing company that is reputable, experienced, and committed to providing high-quality service and products.

How Do I Know If Your Local Residential Roofer Offers The Best Materials?
To determine if your local residential roofer offers the best materials, you can take the following steps:
Research roofing materials: Do some research on different types of roofing materials, such as asphalt shingles, metal roofing, or tile roofing. Learn about the benefits and drawbacks of each material and consider which one would be the best fit for your home and your budget.
Ask your roofer about their materials: When you contact your local residential roofer, ask them about the types of materials they use for their roofing projects. A reputable roofer should be able to provide you with detailed information about the materials they use, including their quality, durability, and lifespan.
Check for certifications and warranties: Look for a roofing company that is certified by the manufacturer of the materials they use. This can ensure that the materials are installed correctly and that you are eligible for any warranties that may be offered. Ask your roofer if they offer any warranties on their materials and workmanship. 
Ask for references: Ask your roofer for references from previous customers who have had similar roofing projects done. Contact these references to ask about their experience with the roofer and the materials used. (Safe Roofing Portfolio)
Compare prices: Get quotes from multiple roofing companies to compare prices for the same type of roofing material. Be wary of prices that seem too good to be true, as they may be using lower-quality materials or cutting corners on installation.
By taking these steps, you can ensure that your local residential roofer is using the best materials for your roofing project and providing high-quality workmanship.
Here is a list of some opf the products that Safe Roofing offers - Products
Choosing the Right Roofer
Choosing a roofing company can be quite intimidating, but it can be made more comfortable for you when you know what to look for. Whether they are great at residential and commercial, roof repairs or replacements or focus on flat roofing or metal roofing, or installing homes with shingles...With these tips, we hope you'll be able to choose the right roofing company for you!
Looking for more information about Safe Roofing? No Problem! Talk to our team of experts right away contact us here 
As a local residential roofing company we are very proud to be located in Edmonton! Here are som of our top picks for resources for Edmonton.