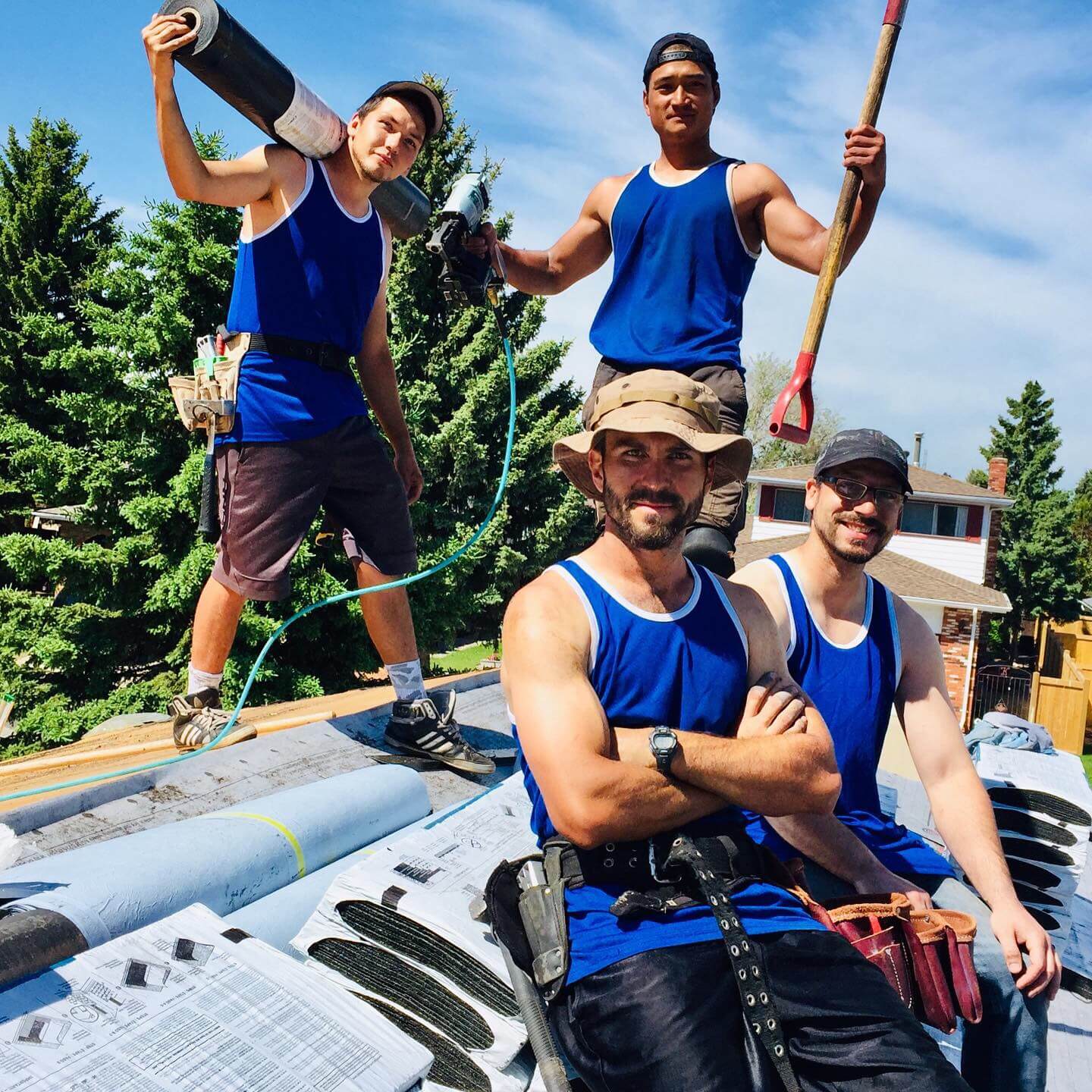 March 03, 2021
Not All Roofing Companies Are Equal
Lots of people have questions when thinking about such a significant upgrade to their home or commercial property, and that the impact is over 10-20 years of use, so the stakes are high and complicated.
How do I select a roofing company right?
Who is the best roofing company?
How do I find a good roofing company near me?
How much should I pay a roofer?
Is my roof repair a large or small roofing project?
Do I really need a new roof?
These are just some of the most common questions.
Investing in a Roof Contractor
Investing in your roof is a considerable expense. And like the fact that no roofs are created equal, neither is the roofing companies in and surrounding Edmonton. It's essential that you do your research for which roofing company you choose. There are many factors to consider when you start looking for a contractor/company to trust with your home. There's your budget, timelines, and esthetics. For the average homeowner, the prospect of looking into getting roof repairs, maintenance, or even just an inspection, the number of companies is considerable and can be overwhelming! A straightforward search on google provides hundreds of sites per city; how could anyone know which one to pick?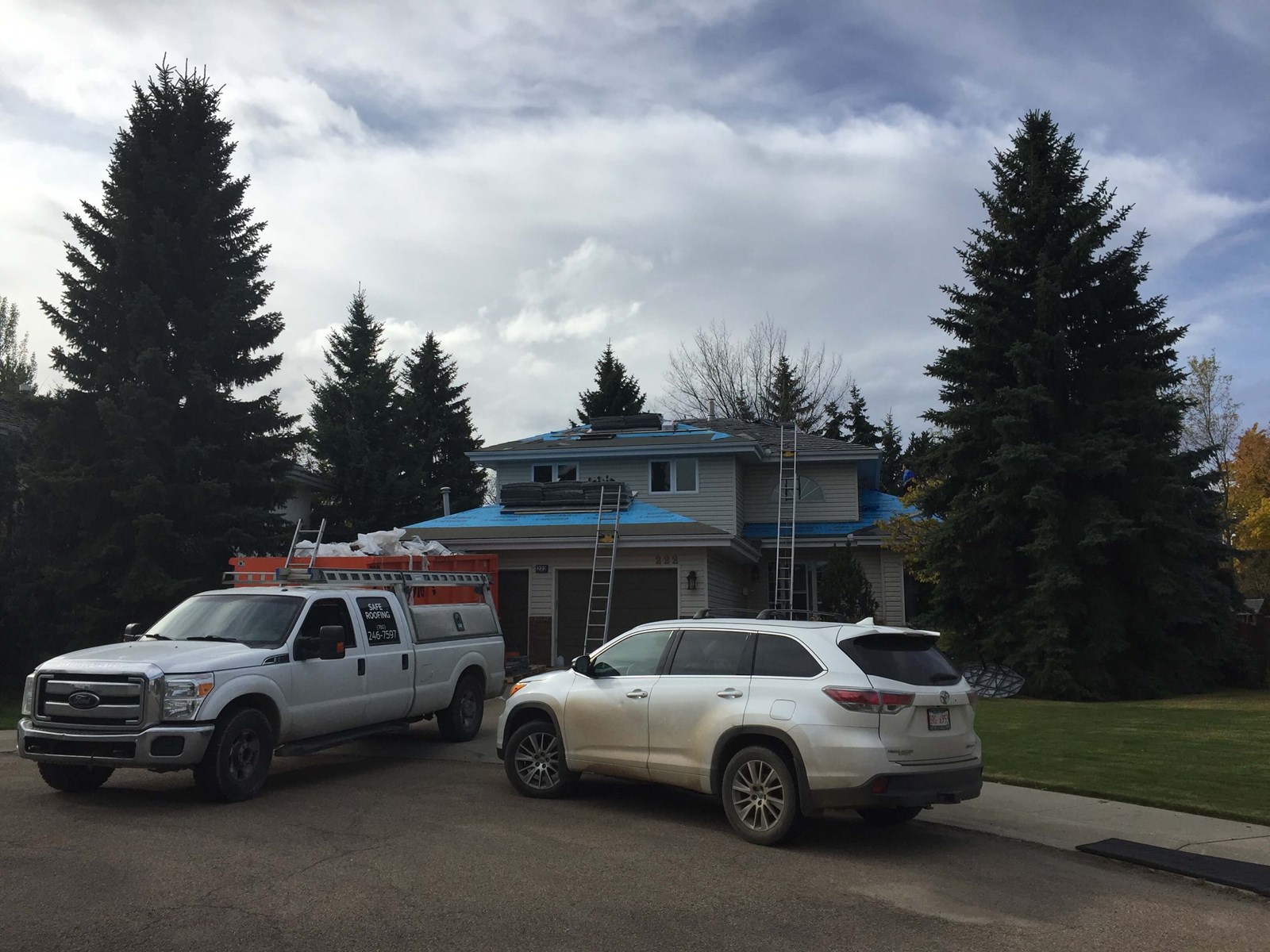 Questions to consider when qualifying a Roofing Contractor
There are a few questions to consider when debating on which roofing company to choose for your purposes.
The company's reputation and dependability are very significant. Making sure you are choosing a legitimate and professional company rather than a "door-to-door roofer." Reliable companies will have a physical location that they operate out of, rather than just a PO box.
Another excellent resource for choosing the right roofing company is customer reviews! Using google reviews, yelp, or other review websites is a great way to find positive as well as negative customer reviews. Along with these reviews, visiting the Better Business Bureau website to see if the company has complaints can be very illuminating. At the end of the day, you want to know that people recommend them.

Examples Of Past Roofing Services
A significant part of researching roofer websites such as these is that past customers can put pictures of the roofing companies' work. Even on the company's website itself or on their social media channels such as Facebook or in their Google My Business Page, being able to see if there are multiple pictures from different homes is a vital way to be able to view their work.
In addition to photos and reviews, references are an excellent way to determine if a roofing company is reliable, rather than just reading the customer reviews on their specific websites, as these may not be authentic. References are a good way to be able to have a genuine customer review, and maybe some pictures along with it.
Looking at their past roof repair and roof installation projects via testimonials and pictures, reviews can give you a really good understanding as to their skill in handling any roofing project no matter how challenging from sloped roofs, flat roofs, metal roofs to commercial roofs. Look for feedback such as "Their crew did a phenomenal job at completing our roofing project in 1 day. They were professional, courteous and I would recommend this Edmonton Roofing Company to anyone!"
This indicates they are professional and highly skilled roofers that can get roof projects done on time and within budget.
Is the Roofer Insured
Another essential factor when looking at companies would be whether or not they are insured. If anything were to happen while work is happening at your home, whether it be damage to the material or an injury to one of the workers, you could be held liable for the cost. Reputable roofing companies should have General Liability for your home. And Workers Compensation if there were to be an injury.
Roofing Estimates
Before any work begins on your roof, another serious aspect is receiving a written estimate. Most respectable roofing companies will have the labor costs, material, and procedure if anything were to happen, all broken down in writing for you. If a roofer will not sign a contract, it is a red flag. 

Roofing Material and Quality Of shingles
Materials are one part of your roofing that should not be cheaped out on; if your roofing company is quite a bit cheaper than other estimates, it would be good to question the materials they've chosen for your roof.
While we all want to save a bit of cash, roofing is an investment. You want to make sure you've chosen a reputable roofing company that'll put in quality craftsmanship and uses quality materials. This will ensure your roofing job will last longer and won't need as much upkeep.
Roofing Installations and Roof Repair Timelines
Along with these estimates, an excellent matter to take a point of would determine the period of time it'll take for your roofing job whether it's a roof repair or roof installation, what are the timelines? how long will it take? Nothing is worse than thinking it'll only take two or three days, and it turns to be two months. Jobs that go over the time-line can also go over budget easily, and if this wasn't apart of your original cost, this could become very inconvenient. Ensuring that there is a set time-line apart from your written estimate is always a good idea.
 What Types of Roofing Services do they do?
Understanding what types of roofing work your prospective roofing company specializes in are very important. Be sure to ask them, do they specialize more in commercial roofing? or are they more comfortable doing residential roofing? all roofing projects are different and some roofing companies in Edmonton focus more on roof installations and some focus on roof repairs, ask what they are more focused on.
Roof Repair Warranties and Roofing Installation Warranties
Warranty is the next big part of choosing a roofing company. If the materials would be installed wrong or are faulty in some way, it could take months, even years, to show. And more likely than not, insurance won't cover it. When you choose your roofing company, you want to be assured that you won't have to pay for it down the line if anything happens. Making sure the company has an extensive warranty is essential.
Should I choose a Roofing Company near me?
Roofing contractors typically have crews that circulate in areas but is prudent to look where they are located and are they efficient in getting timelines that are feasible if they are operating from a nearby city.
When your home and business is in Edmonton or the surrounding area, using an Edmonton roofing company, or St Albert Roofing Company or Sherwood Park Roofing Company can give you the results and be able to deliver as well as roofing companies in Spruce Grove, Leduc or even Roofing companies in Leduc are able to efficiently offer residential roofing services or commercial roofing services. Ask if they are owned and operated locally?
Asking the question of where their offices are located and ensure you are not having a headache in getting the roofing job done by roofers located 2 and a half hours away!
Choosing the Right Roofer
Choosing a roofing company can be quite intimidating, but it can be made more comfortable for you when you know what to look for. Whether they are great at residential and commercial or focus on flat roofing or metal roofing, or installing homes with shingles...With these tips, we hope you'll be able to choose the right roofing company for you!
Here are some of Safe Roofing's Resources
Edmonton Home Improvement Resources