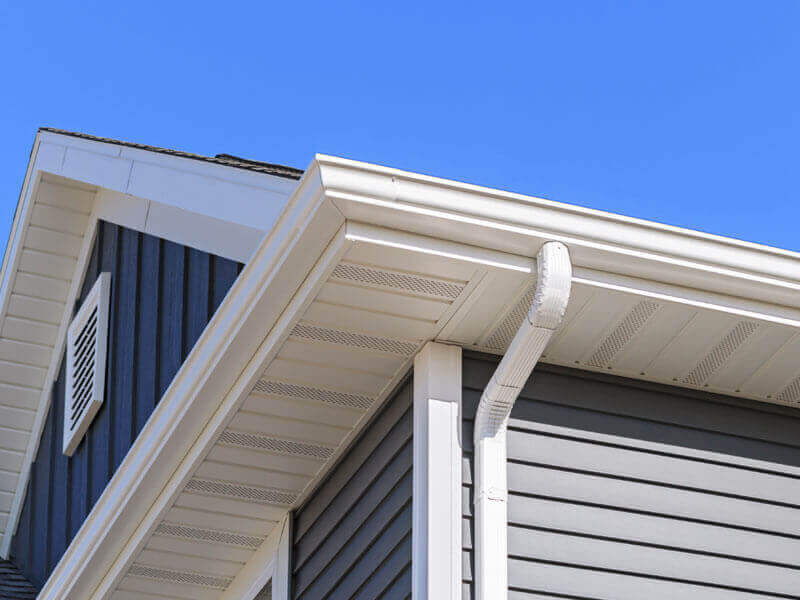 Eavestrough, Soffit, & Fascia
Eavestrough, Soffit, & Fascia Repair
No roof is complete without the finishing touches like soffit and fascia. Soffits are located under the overhang of the roof sheathing.
On newer homes, they act as an air intake venting system and provides air circulation to your attic space. Fascia holds the eavestrough and protects the wood truss underneath.
Many older homes do have a vented soffit and therefore may lead to ice damming and condensation in the winter.
Eavestrough, Soffit, & Fascia Installation / Replacement
When renovating or building a home you may require help with costs to handle either a full installation or replacement, let us know as we can provide free quotes for handle your project big or small!
Contact us today!