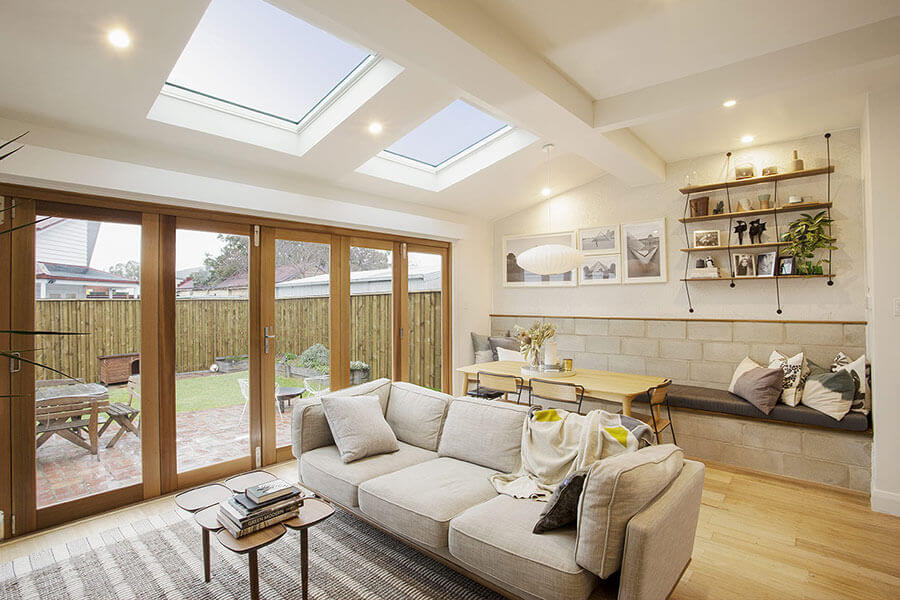 November 02, 2020
Leaky Skylight Cost 2021
Skylights have a similar lifespan as your roof, 20-25 years. They wear off eventually and will leak at some point. It often makes sense to replace your skylight along with the roof replacement due to the following reasons:
Roofers need to remove the existing skylight (the lid) when replacing your roof. This step ensures that the new waterproofing underlayment and metal flashings are tied in around the skylight and not resulting in a roof leak.
Aged skylights are fragile, and the skylight lid may crack or even break. Sometimes it is not possible to remove the old skylight without damaging them.
If your skylight is less than 15 years, then it is possible just to work around the skylight and not touching it at all. Address a broken seal by resealing it, if necessary. Minor skylight repairs do not cost much, usually a couple of hundred dollars. 
If your skylight is over 20 years old, the best solution is to replace it at the same time as your roof. At Safe Roofing, our qualified installers will guarantee that your skylights are installed professionally and 100% watertight.
The cost of a custom-made, curb-mounted skylight can be expensive. With a roof replacement, you should budge extra money as follows: 
Curb preparation and flashing work is around C$500 per average-sized skylight. New skylight lid plus installation costs around C$1,200 to C$2,000 depending on the skylight profile and size. 
Deck-mounted skylight such as Velux is a bit cheaper. They are a low-profile skylight with flat glass and a set of measurements. Flashing kit, skylight plus installation costs around C$1,500 to $2,000.